A SAS programmer is a challenging yet a very rewarding job to take up. The Clinical SAS 'Statistical Analysis Programmers', utilize analytical software products to develop solutions for clinical research
and development companies. They have great programming and analytical skills. The clinical SAS is
widely used in biotech industries, clinical research companies, and pharmaceuticals. A SAS
programmer in the clinical company provides programming for statistical analysis. These include
datasets, tables, listings, electronic submissions to be included in the Clinical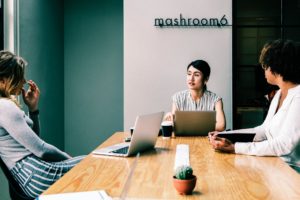 Reports to the Health
authorities.
To become a clinical SAS programmer you need a Bachelor's degree through a Master's degree in
clinical studies is preferred. It is also essential that the aspirant holds some experience of 1 to 2
years in the practical field. It is also very essential to acquire skills in web application tools, and
Windows programs.
Milestones you need to complete to become a successful clinical SAS programmer:
The employer definitely requires deep knowledge and good skills in the candidates who they would
hire as a SAS programmer. To get this knowledge and skills a Bachelor's degree in the clinical field is
a must.
The SAS programmer aspirant in India should also have a SAS certification to be eligible to be a SAS
programmer. Without this certification, you neither have the knowledge nor the skills for the
position. This is the most basic eligibility required to become a SAS programmer. The SAS
certification program provides training to its candidates in areas including programming, advanced
analytics, data management, and administration.
Once an individual has attained the SAS programming certification, the aspirant should apply for jobs
for an experience. If there are no great opportunities, some volunteer work for even a meager pay will
be suitable to get hands-on experience in the field.
Many employers prefer to hire SAS programmers with advanced degrees like Master's degree or an
Advanced Diploma degree.
It is a good idea to search for the best SAS training institute in India to get the required skills and
knowledge to be successful in your endeavor. The best-rated institutes provide top expert faculty
and immense practical experience to make its candidate's job ready immediately after the
completion of the course.
The Clinical SAS training institutes in Hyderabad makes it a point to provide high-quality educational
services to its students. The clinical SAS training institutes in Hyderabad are ranked in the top
ranking list of clinical SAS institutes in India. It provides the best platform for Training and Job
Placements, with highly-skilled and experienced staff to help its candidates achieve their goals.
SAS is not a one-time learning experience. It requires efforts on the part of the programmer to grow
in the analytical world by keeping abreast of the latest techniques and innovations in the
programming field. The career growth as a clinical SAS Programmer is quite high in India. According
to the latest reports, the demand for clinical SAS programmers has increased two-fold in the last two
for three years.